James D. Sharpe
Certified Public Accountant
Welcome to my website.
Sutter County
I wish Sutter County and the Administration the best.
I hope everyone gives Nathan Black the objective support that is needed for him to succeed. We need the county to come back from the recession and provide services efficiently to the citizens.
CPA-Programmer - Lakeview Petroleum
I am now working for Ryan Rogers and Mike Howard at Lakeview Petroleum. I have reset my goals and I am concentrating on creating some programs for the private sector.
Assistant Treasurer of Sutter County
I was the Assistant Treasurer of Sutter County under Steven L. Harrah, CPA for 3 years. This has been a great opportunity for me to serve the county and use my skills to help the county collect it's revenues and safely invest.
Steve has installed modern check scanners, Credit Card and Debit Card machines and brought the county out of a cash or check mode. Steve with the help of the Information Technology department has installed a new Tax Voucher system and made several improvements of the Tax Collection System. With the help of County Counsel and the Courts Steve has instituted the Summary Judgement for Unsecured Taxes system.
I have worked well with Steve and we have improved Tax Collections. We have also improved the Office of Revenue Collection, which collects Victim Restitution and Other County bills.
Auditing Government entities has been a part of my life since 1981. I was signed off as an auditor in 1983 with over 2,000 hours of Auditing Experience.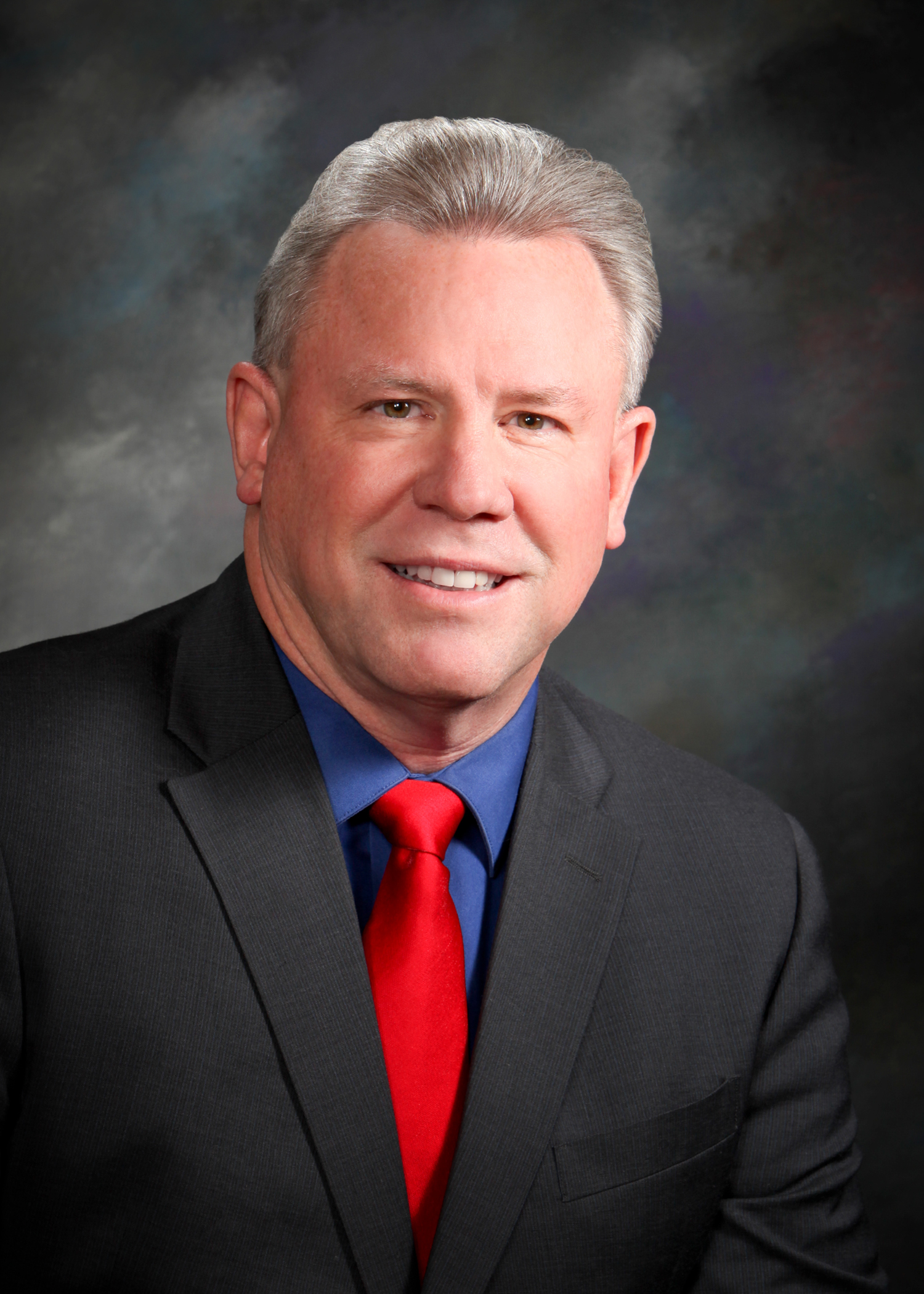 James Sharpe CPA.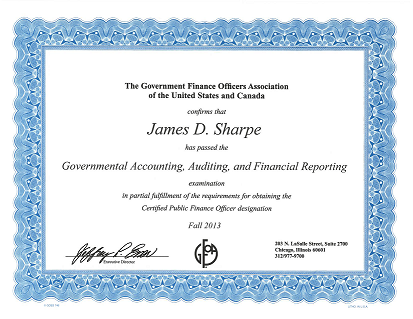 GFOA Certificate.